So if you've been following me for a while you I do my best to follow the Starch Solution and toggle my recipes between the regular Starch Solution by Dr. McDougall and his Maximum Weight Loss. I recently completed a Potato Reset which I absolutely and this meal plan is actually somewhat a continuation of that because we are making more potatoes. I promise in the New Year I'm going to expand to different starches but to be honest, potatoes sit well with me the best.
In any meal prep we want to get different cooking mediums going, pressure cooker, slow cooker, oven, stove top, whatever you are choosing to use. Start with what is going to take the longest. I always start with my oven, then Instant Pot and then stove top because we will need to pay more attention to the items on the stove top. Let's get our potatoes going. I'll be cooking my Yukon golds in the Instant Pot, some we are using to make our oil free easy potato salad and some for our smashed potatoes. I'll cook my sweet potatoes in the oven which is a personal preference because I like them to caramelized and be extra sweet and delicious but feel free to boil or cook yours in the Instant Pot as well.
In any good meal prep you are going to need at least one sauce for the week but most likely two, a sauce and a dressing for the week. Today, we are making the " Standard Vegan Starch Solution Cheese Sauce" as I say in every video when I make this sauce. Once we make this the first time, you don't need to measure, play with the spices, and change this up and have fun with it. Roasted red pepper, pickled jalapenos or the juice, oregano, basil or italian, old bay even garam masala would be interesting in this. Use your imagination.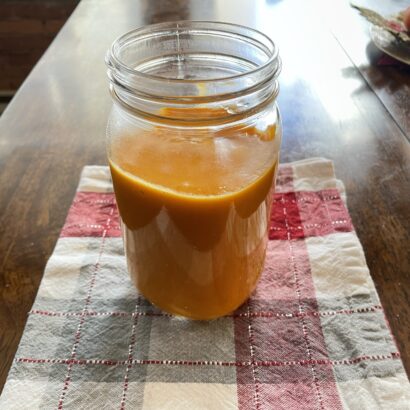 Vegan Cheese Sauce (Starch Solution)
Ingredients
1 1/2

cups

potatoes, peeled and chopped

2

large

carrots, peeled and chopped

1/4

cup

raw cashews(soaked or boiled with vegetables)

this can be omitted if preferred

3

tbsp

nutritional yeast

1

tsp

garlic powder

1

tsp

onion powder

pinch

cayenne

1

tsp

white miso

1/2

tsp

smoked paprika

salt and pepper to taste

1/4

tsp

turmeric
Instructions
Soak cashews overnight if using. If you have forgotten to soak your cashews you can boil them while cooking the potatoes and carrots.

Peel potatoes and carrots and chop into bite size pieces. The smaller the pieces the faster they will cook. Boil in pot until tender.

Transfer the potatoes, carrots and cashews(if using) to blender. Reserve remaining liquid. Add remaining ingredients including 1/3 cup of reserve liquid. Blend until smooth. If mixture is still too thick continue to add a tablespoon of liquid until you obtain the consistency you want. Adjust the seasoning to your preference.
Video
My potato salad recipe is not the one that comes to mind, it's not dripping with mayo but I can tell you it will change your mind quickly. It's full of flavor that will wake up your mouth and make it say where have you been all my life and your waist band will be happy. No oil, how can that be? Again, feel free to switch your add ins to this one, I also like to add radishes, capers, grated carrots even cucumbers depending on the time of the year but this potato salad is great for your 50/50 plate, picnics because you don't have to worry about anyone getting possible sick!
Easy Oil Free Potato Salad
Ingredients
2

lbs

Yukon Gold Potatoes

Cooked and still warm

2

ribs

celery, diced

1/4

cup

onion, diced

optional

1/2

cup

dill pickle, chopped

1/4

cup

dill pickle juice, more if needed

1

tbsp

yellow mustard

2

tbsp

sweet and hot mustard

1

tsp

dill weed

Salt and Pepper to taste
Instructions
Cook potatoes until fork tender either in Instant Pot or boiled in a pot on stove top. Your preference. Allow to cool so you can handle them.

Chopped potatoes into large chunks and put into bowl. Chop celery, onions(if using)and dill pickles add to bowl.

Add Dill pickle juice and mustard, adjust as needed and to your preference, it you don't like your potato salad hot, use more yellow mustard and less of the sweet and hot.

Season with salt and pepper.
Now you have a the base of your meal prep to start your week. Need some ideas how to use these basics? Take the sweet potatoes, drizzle with tahini or peanut butter and add banana for breakfast. Take your smashed potatoes and air fry them and serve with your favorite BBQ sauce or any other sauce you like. I like to use a garlic and herb seasoning and then the BBQ sauce and serve with my non starching vegetables, or smothered in our cheese sauce or use them as nacho base, with the cheese sauce, salsa and some jalapenos! Let your imagination carry you away in the kitchen, think outside of the box!!