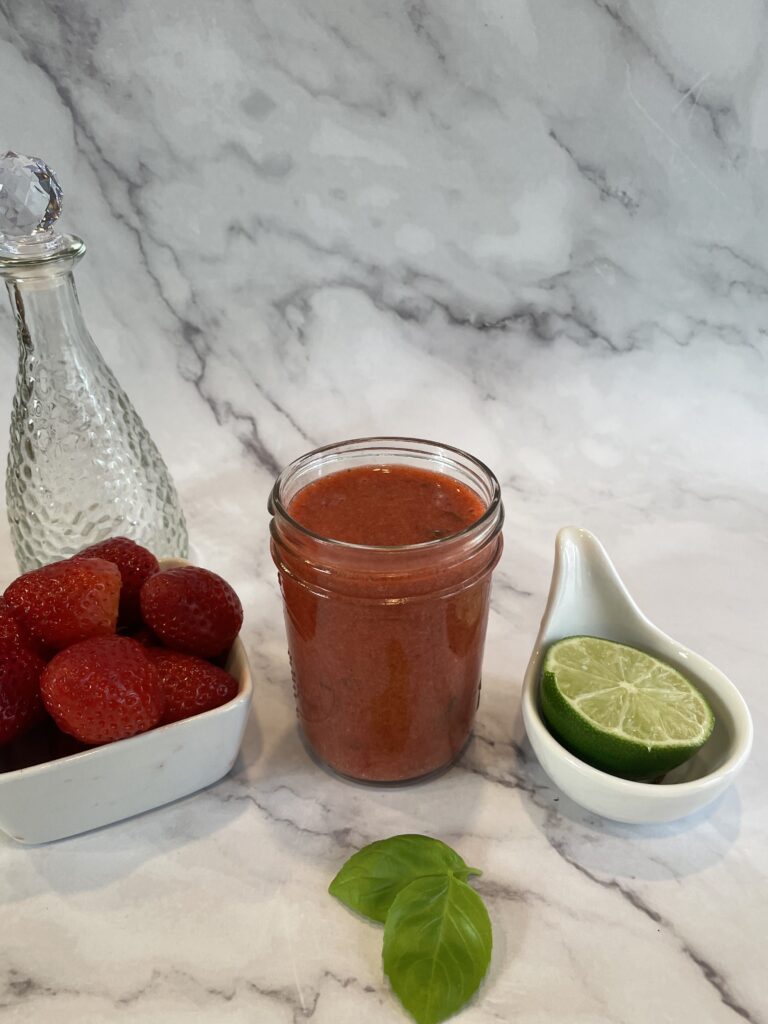 This oil free strawberry lime basil dressing is summer on a plate. Sweet delicious strawberries, acidic lime for a punch of tanginess and aromatic basil. This oil free dressing is super easy to whip up because everything just gets blended up in a blender.
Enjoying this light, fresh and healthy addition to any salad and let's be budget friendly and make our own dressings. Four simple ingredients to make this terrific dressing. The great thing about making your own dressing, you know what's in it and there's nothing you don't want it in like oil or additives.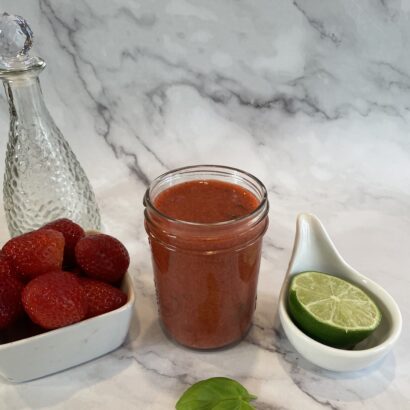 Strawberry Lime Basil Dressing
Strawberry Lime Basil Dressing
Ingredients
1

cup

chopped Strawberries

1

pitted dates

juice of 1/2 lime

1

tbsp

chopped basil
Instructions
Blend the first three ingredients and then stir in basil. Allow to set for several hours.