Most vegans have their favorite falafel recipe. If you don't have one than this should be your new favorite. Chickpeas are just such a superhero in the kitchen for vegans and plant based peeps. They're so versatile and can be made into so many things, falafels, burgers, cookies, soups, stews, added to pasta, hummus, as a thicken the aquafaba can be used for multiply uses and they can be roasted for a snack.
Chickpeas have a mild flavor which makes them great to cook with because they will take on the flavors you are cooking with. The are packed with nutrients, protein, fiber, iron, zinc, B vitamins. Because of the fiber they keep you feeling full and can help you manage your weight by reducing your appetite. They are fairly low on the glycemic index so it will promote blood sugar management. And they are pretty budget friendly which is a plus these days with food cost skyrocketing. You can get a 1 lb of dried chickpeas for less than $2 in most places and if you soak and cook themself there is added saving. But even cans of chickpeas are still cheaper than buying meat and make these filling falafels.
These falafels are Starch Solution friendly as they are oil free, gluten free and budget friendly and use mostly pantry ingredients.
You'll need some fresh cilantro and parsley. Your dried spices including cumin, coriander and cardamom need to be heated in a pan and not skip this step it's very important to blood the spices it makes a difference!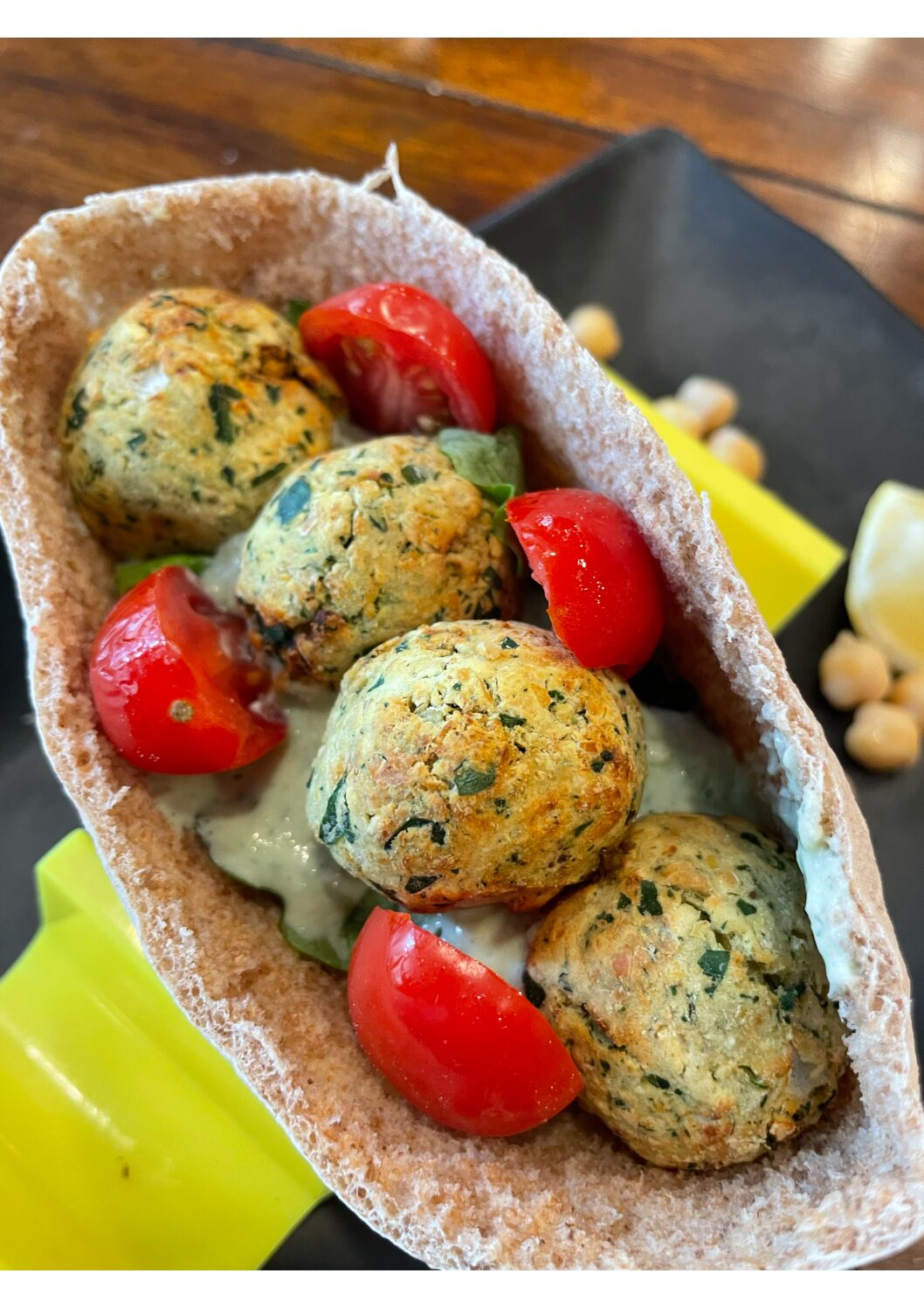 Best Falafels
Ingredients
1

tsp

ground cumin

1

tsp

coriander

1

tsp

cardamom

1.5

cups

chickpeas

1/2

cup

white onion, chopped

1/2

cup

chopped parsley

1/2

cup

chopped cilantro

2

tsp

lemon juice

1/2

tbsp

minced garlic

1/2

tsp

salt

1/4

tsp

cayenne pepper (optional)

1/2

cup

chickpea flour

1/2

tbsp

baking powder
Instructions
Place cumin, coriander and cardamom in a dry skillet over medium heat. Cook and stir for about 30 second to one minute until fragrant.

Place spices, chickpeas and remaining ingredients except for the chickpea flour and baking powder into the food processor. Processes several times and scrape down the sides and until the mixture sticks together between your fingers.

Add the chickpea flour and baking powder and mix well. Cover and refrigerate for one hour to let the flavors develop.

After one hour use a scoop or tablespoon to roll balls to your preferred size. At this point you can freeze them on a sheet pan or you can cook them.

If cooking in Air Fryer. preheat your air fryer to 2 minutes at 350 degrees F. Cook for 5-10 minutes shaking half way through. Depending on your air fryer.

If you are using your oven. Preheat your oven to 350 degrees F. Cook for 10 minutes and then flip and cook for another 5 minutes.

Serve on pita bread with hummus, tzatziki sauce, onions, diced tomatoes or serve on top of salad.